Module Development
Custom Development
Support & Maintenance
The OrangeHRM (human resources management) system is an automated system for managing a large percentage of Human Resources related activities that take up significant amounts of manpower and time. In addition to this the OrangeHRM also does the job better and without error. This system is used by some of the biggest businesses around the world such as Pricewaterhouse Coopers, Redhat and many more as a result it is a widely used excellent automated HRM system that provides excellent solutions.
What any organization can expect to attain from the implementation of the HRM system to their own
Human Resources department is far more efficiency and also a reduction of company cost. Additionally, the system does not make human error and is extremely user friendly and also smart device friendly. Relevant people can access and update the system on the go from any location directly from their smart devices and on the go.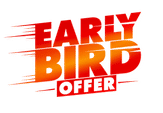 Book Early Bird offer
for your business
@ upto 50% off*
Why you should choose VSARV team
For any business what really matters is solutions, and to attain those solutions they ensure that they hire the best possible experts who are going to be an asset to their business. As a result we are sure that they would also want to use the best experts in the field when it comes to the development, integration, customization and finally the implementation of the OrangeHRM system for their organization.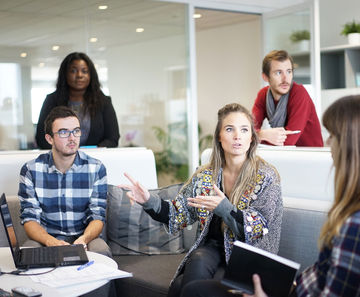 Amazing Feaure of OrangeHRM
The OrangeHRM system is one of the best known Human Resource Management systems available for business to use. It does ensure that the degree of efficiency and productivity delivered by the HR department is increased significantly. Due to reasons such as this numerous organizations and businesses, both small and large are now opting to use the OrangeHRM system.
The HRM system can be customized to provide specific information that the owner or decision makes of the business may find essential. It also enables special reports to be made and also has the ability to send automated reports to various people within the organization on a regular basis.
Additionally the OrangeHRM system offers many other similar benefits that revolutionize the way business operate, and eventually significantly impact the productivity of the business.
Need help? Call our award-winning support team 24/7 at +91-965-400-0505
What our client are saying

I'm so happy with the OrangeHRM system that we have integrated into our employee management department. Now numerous jobs are done in no time at all, and many of them automatically, which is one of the most beneficial features.
-Justyna Pindel

I had the VSARV team customize the OrangeHRM system for my business and the results are exceptional. I owe the VSARV team a very big thank you for the wonderful job they did for my business, as a result I now no longer need to worry about spending half as much time as I used to on HR management and related jobs.
-Titli Saha

The OrangeHRM software has revolutionized the way we work now, the savings on time and expenses are amazing, and the HRM is also very efficient and a joy to work with.
-Nguyen Cong Anh

I used the VSARV team to develop a CRM and EDR for my business, and it works exactly as I require. I have had no problems with it so far and don't expect to have any either, also they have a very good support structure, so I have full confidence in the VSARV work done.
- Scott Sinclair
East Lake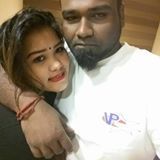 when I needed my website built I spoke with the VSARV team and they quickly and simply provided me with the solutions that I required, within the price I had in mind. I will definitely say they are very professional and knowledgeable.
-Rashmika Rajeshwaran
Fill this form to quick contact