Develop Custom Web Applications
Create & Custom e-Commerce Websites
Integration with third party API' s
About CodeIgniter Details
Code Igniter is a framework for developing websites and applications, it comprises of basically a very simple code or structure of codes that enables programmers to work quickly and efficiently. Typically,during programming a programmer requires to rewrite the same code repeatedly in a number of places, and Codeigniter Framework ensures that the programmer does not need to do that.
There are various reasons why companies choose to use CodeIgniter Framework and some of those are if you require a high performance software/application, or if you want to develop a software or program which is not limited to the traditional coding rules that apply, then this is the correct choice. There are of course numerous other professional and equally important reasons why developers use CodeIgniter.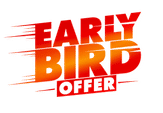 Book Early Bird offer
for your business
@ upto 50% off*
Why you should choose VSARV team
To develop any program or application, it would be recommended by most to use the professional assistance of a programmer. At VSARV we have experienced and dedicated programmers who have consistently provided flawless solutions to numerous clients. Our developers are knowledgeable and professional and provide excellent solutions.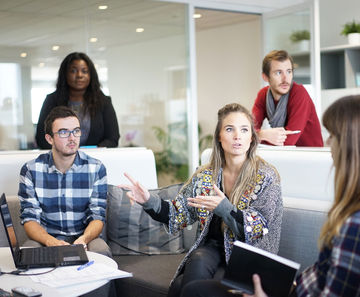 Amazing Feaure of CodeIgniter
There are a number of reasons why CodeIgniter is used, and some of those are to ensure that the developer has the correct degree of freedom and creativity while developing a program, and also to ensure that he is not limited due to the restrictions of the framework. CodeIgniter Framework provides developers with that flexibility that they require in developing amazing high performance applications and software.
CodeIgniter functions by simplifying the PHP codes and enabling the developer full interactivity, these features enable the developer the ability to develop dynamic websites within a shorter duration of time. Additionally, CodeIgniter contains features such as logical structure, simple interface, libraries, and many other features that make it a convenient and professional tool to work with.
Need help? Call our award-winning support team 24/7 at +91-965-400-0505
What our client are saying

The VSARV team built me a fantastic website, and I am very happy with the functionality of the site and features such as navigation and speed of loading. This is a very professional team and I recommend them to everyone.
-Wagner Grangeiro

I used the VSARV team to develop a website for my business and they did a very professional job, and the website was ready within the timeframe that we agreed upon. Overall, I will say I had a good experience with them, even the cost was reasonable and the quality of work good.
-Gontran Mabetomoka

We required a new website for our company, and the VSARV team did a fantastic job of getting one developed for us, they put in a lot of features that make the website more professional and sophisticated, and are really a very professional team.
-Xian Ashley Picardo Nazareno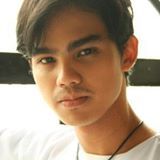 I used the VSARV team to build for my business a website and they provided me with excellent services and delivered on time, also the services were not out of my budget. I will definitely mention that this is a very good team of professionals to work with.
-Jonathan Galingan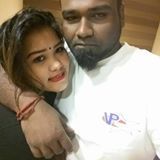 when I needed my website built I spoke with the VSARV team and they quickly and simply provided me with the solutions that I required, within the price I had in mind. I will definitely say they are very professional and knowledgeable.
-Rashmika Rajeshwaran
Fill this form to quick contact